Osteopathic Care for the Surgical Patient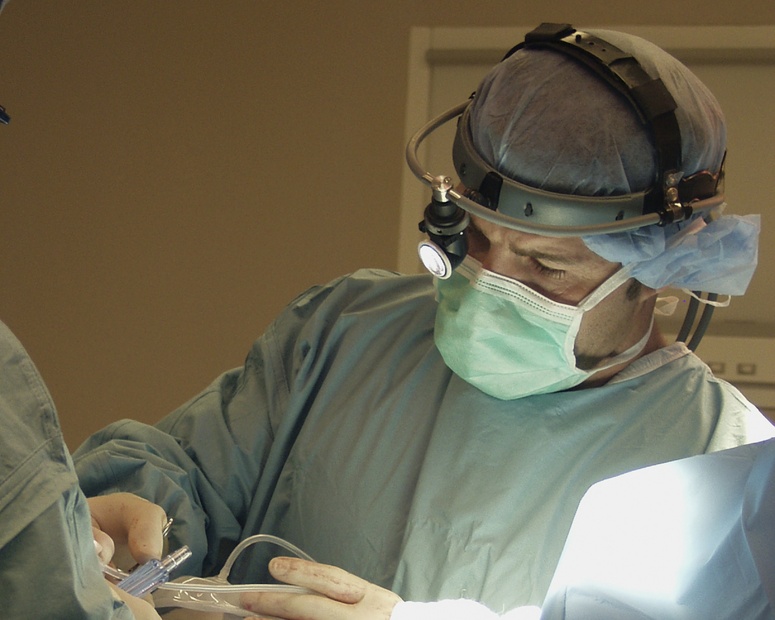 Overview
Surgery has been a part of the training of DOs since the first school of osteopathy opened in 1892. There is no osteopathic surgery – DOs trained in surgery perform surgery in the context of osteopathic medicine. Osteopathic surgeons approach patients as a "whole" and recognize the impact of organ system disease and the psychosocial influences on disease presentation and treatment. The purpose of surgery is to set the stage for the body to heal itself by structurally and surgically altering or removing the source of pathologic function.
Instructional Method
This educational activity is presented in an online, on demand, didactic instruction and demonstration format.
There are no prerequisites for this course.
Cost   Free
Review Date: June 6, 2013
Release Date: July 1, 2014
Review Date: March 22, 2018
Expiration Date   December 31, 2019
Assessment
The post-test consist of four multiple choice knowledge questions. Once the post-test (70% pass) and program evaluation are completed, participants will be able to download a certificate with credit.
Resources:
Foundations for Osteopathic Medicine, 3rd
d
ed.
  Chapter 9  Somatic Dysfunction, Spinal Facilitation, and Viscerosomatic Integration
  Chapter 55 Adult with Chronic Cardiovascular Disease
Additional resources may be found in the downloadable pdf in the course workflow.
Target Audience
LMU-DCOM third and fourth year clinical adjunct faculty (preceptors) and other health care professionals in a clinical teaching role.
Learning Objectives
 At the completion of this presentation, the participant should be able to:
Review key elements of the osteopathic approach to the surgical patient.
List and describe the 3 main phases of osteopathic care for the surgical patient.
Describe the etiology, pathogenesis, features, locations, and treatment of common viscerosomatic and somatovisceral reflexes and 

comment upon their effect upon the surgical patient.

Comment upon the role of OMT in addressing two of the most common postoperative complications of surgery.
Given a hypothetical case involving a surgical patient, provide a correct surgical diagnosis or treatment recommendation based upon 

structural findings.
Eva Shay, DO
Assistant Professor of OMM
Lincoln Memorial University- DeBusk College of Osteopathic Medicine
 
It is the practice of LMU-DCOM to ensure balance, independence, objectivity, and scientific rigor in all its educational programs. All participating faculty, CME planners, and reviewers in these programs are required to disclose any relevant financial relationship(s) they have with a commercial interest that benefits the individual in any financial amount occurring within the past 12 months; and the opportunity to affect the content of CME about the products or services of the commercial interest.
Click here for LMU-DCOM's policy on privacy and confidentiality.
Commercial Support
No commercial support
AOA
Lincoln Memorial University DeBusk College of Osteopathic Medicine (LMU-DCOM) is accredited by the American Osteopathic Association (AOA) Council on Continuing Medical Education (CCME) to present programs that qualify for AOA-CME Category 1 credit.
Lincoln Memorial University DeBusk College of Osteopathic Medicine (LMU-DCOM) and the AOA Council on Continuing Medical Education (CCME) approve this educational activity for a maximum of 1.0 hours of AOA Category 1-B CME credits.
Physicians should claim credit commensurate with the extent of their participation in the activity.
A Certificate of Completion is provided after the completion of required activities (video, post-test, and evaluation) for non-physicians and other health care professionals who want to self-claim Continuing Education (CE) credit.
Available Credit
1.00

AOA CME Credit

1.00

Attendance
Required Hardware/software
To complete this activity, users will need:
A device with an Internet connection
One of the two latest versions of Google Chrome, Mozilla Firefox, or Safari (Internet Explorer is no longer supported)
Adobe Flash Player and/or an HTML5 capable browser for video or audio playback
Adobe Reader or other PDF reader software for certificate viewing/printing