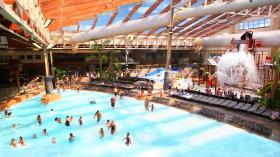 6th Annual Essentials of Clinical Medicine CME Conference
June 10, 2022

to

June 12, 2022
Learning Objectives
Ensure the annual Essentials of Clinical Medicine conference provides an interdisciplinary, primary- care focused, and evidence-based hybrid format educational program for all attendees with the opportunity to earn CME to fulfill requirements established by states, certification bodies, and other credentialing authorities while learning about aspects of care they can immediately incorporate into practice in any setting.

Create and provide a collaborative learning environment for diverse medical clinicians and other stakeholders pertaining to many current essential health care issues across the patient care continuum, including, but not limited to, nutrition and exercise, vaccination, obesity, care for LGBTQ+ patients, and cancer.

Provide attendees with essential cutting-edge information on common topics in adult and pediatric medicine, emphasizing cardiovascular, pulmonary, musculoskeletal and rheumatologic, endocrine (diabetes and lipid management), and psychiatric conditions (mood and anxiety disorders) as well as options for physical and occupational therapy services and stroke rehabilitation and technology.

Ensure all attendees learn through shared experiences as well as education on best evidence-based clinical practices related to acute and chronic illnesses and conditions commonly encountered in primary care-based in rural, urban, multicultural, and underserved settings.

Discuss the best clinical practices for assessing, diagnosing and treating patients with common medical conditions.

Provide state-mandated and approved training in proper prescribing of controlled substances and treatment of acute and chronic pain conditions.

Utilize modern technology to provide attendees with an engaging, fast-paced experience emphasizing updates on key medical topics.

Provide an opportunity for attendees to learn about or review the applications of osteopathic tenets to issues encountered in COVID-19 patients.
Wilderness at the Smokies
1424 Old Knoxville Hwy
United States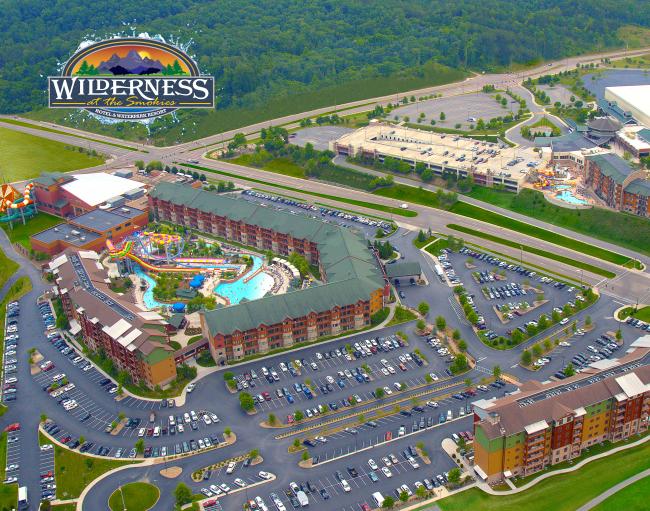 To make room reservations at Wilderness at the Smokies at the conference rate of $199 per night, call 1-877-325-9453 and tell the reservation agent you are with the LMU CME Conference at Stone Hill Lodge. Reservations must be made by March 22, 2022 to receive the conference rate.
Friday, June 10 - all times are Eastern
Noon On-site Registration Opens 
1 p.m. The Highway to Back Pain
Speaker: Lucie Mitchell, DO'15
Interventional Spine and Pain Specialist, Harbin Clinic Spine & Pain, Rome, Georgia 
2 p.m. Updates in the Management of Chronic Lung Disease in Adults
Speaker: Benjamin Bale, DO'16
Pulmonary and Critical Care Fellow, Charleston (West Virginia) Area Medical Center 
2:25 p.m. Pediatric Chronic Lung Disease
Speaker: Angela Cope, DO'15
Pediatrician, Christ Health Center, Birmingham, Alabama 
3 p.m. Congestive Heart Failure
Speaker: Neil Barry, DO'13
Interventional and Structural Cardiologist, Tennova Heart, Knoxville, Tennessee 
3:25 p.m. Updates in Rheumatology
Speaker: Eugene Jalbert, DO'13
Rheumatologist, North Alabama Medical Center, Florence, Alabama 
4:00 p.m. What Nutrition and Exercise Can Do For Me and My Patients
Speaker: Megan Akins, DO'11
Family Medicine Physician, Holston Medical Group, Kingsport, Tennessee 
4:25 p.m. Clinical Pearls to Lessen the Burden When Treating Diabetes & Hyperlipidemia
Speaker: Jim Aderhold, PA-C, MS
Physician Assistant, Unicoi Medical Associates, Erwin, Tennessee
5 p.m. Social Hour On-site 
Saturday, June 11 - all times are Eastern 
6:30 a.m. On-site Breakfast 
7 a.m. OMM for the COVID Patient
Speaker: Travis Groth, DO'11
Family Medicine Physician, Blount Memorial Physician Group, Alcoa, Tennessee 
8 a.m. Human Trafficking: Health Care Providers as Key Assets in East Tennessee
Speaker: Brandy Fuesting, DrPH
Assistant Professor of Public Health, LMU-DCOM 
9 a.m. Colon Cancer: Screening and Prevention
Speaker: Jessica Enderson, DO'15
Assistant Professor of Surgery, LMU-DCOM
9:25 a.m. Caring for Patients With Obesity: Where Do We Go From Here?
Speaker: Kaitlin Deters, DO'14
Bariatric and General Surgeon, Bon Secours Health System, Petersburg, Virginia 
10 a.m. Proper Prescribing in the Chronic Pain Management Setting
(TN required controlled substances prescribing course)
Speaker: Mark Bailey, DO
Professor of Neurology and Professor of Anesthesiology, UAB, Birmingham, Alabama 
Sunday, June 12 - all times are Eastern 
6:30 a.m. On-site Breakfast 
7 a.m. Medical Care for the LGBTQ+ Population
Speaker: Jennifer Russomanno, DrPH
Assistant Professor of Practice, UT Knoxville Department of Public Health 
8 a.m. Covid-19 Update
Speaker: Paul Swafford, DO'14
Physician Advisor, Covenant Health 
8:25 a.m. Vaccine Update
Speaker: Danielle Stephens, DO'13
Pediatrician, Holston Medical Group Pediatrics, Kingsport, Tennessee 
9 a.m. Occupational Therapy for the Aging Patient
Speaker: Jason Hughes, PhD
Founding Director and Associate Professor, LMU Doctor of Occupational Therapy Program
9:25 a.m. Physical Therapy Considerations for the Aging Patient
Speaker: Kellee Harper-Hanigan, DPT
Program Director, LMU Doctor of Physical Therapy Program
10 a.m. An Introduction to Stroke Rehabilitation and Technology
Speaker: Nicholas Elwert, DO'17
Assistant Professor, University of Kentucky Department of PM&R, Lexington, Kentucky 
11 a.m. Pediatric Mood and Anxiety Disorders for Primary Care
Speaker: Leah Snodgrass, MD
Associate Professor and Chair of Behavioral Health, LMU-DCOM
The Lincoln Memorial University-DeBusk College of Osteopathic Medicine (LMU-DCOM) is accredited by the American Osteopathic Association to provide osteopathic continuing medical education for physicians. LMU-DCOM designates this program for a maximum of 14.0 AOA Category 1-A credits and will report CME and specialty credits commensurate with the extent of the physician's participation in this activity.
The University of New England College of Osteopathic Medicine (UNE COM) is accredited by the Maine Medical Association's Council on Continuing Medical Education and Accreditation (MMA CCMEA) to provide continuing medical education for physicians.
UNE COM designates this educational activity for a maximum of 14.0 AMA PRA Category 1 Credit(s)TM and 14.0 University of New England contact hours for non-physicians. Contact hours may be submitted by non-physician, non-PA health professionals for continuing education credits.
This activity has been planned and implemented in accordance with the accreditation requirements and policies of the ACCME through the joint providership of University of New England and LMU-DCOM. University of New England is accredited by the Maine Medical Association to provide continuing medical education for physicians.