Module 1: Sinusitis and the Primary Care Practice
Please note: module recordings may be missing some sound and/or screen content due to positioning of the camera and will not impact post-test questions.
Learning Objectives
After completion of Module 1, participants should be able to:
Understand the rationale behind treatment choices.
Understand the burden of sinusitis in the United States.
Review Computerized Tomography Guidelines.
Identify Fess, Hybrid and Balloon treatments.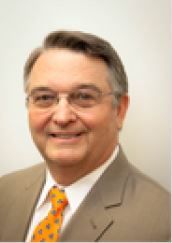 Leonard W. Brown, MD, FACS
Otolaryngology Head and Neck Surgery Associates, Knoxville, TN
Member, American Board of Otolaryngology
Past Chair, Board of Governors – American Academy of Otolaryngology Head and Neck Surgery