Pain Management and Opioids: Balancing Risks and Benefits

SAVE the DATE - Wednesday, December 5, 2018
This program includes content that is consistent with the Tennessee Chronic Pain Guidelines (and most surrounding states) for physicians and other health care providers.
Date: Wednesday, December 5, 2018
Time: 5:30 - 7:30 p.m. (EST)
Location: Lincoln Memorial University - DeBusk College of Osteopathic Medicine
6965 Cumberland Gap Parkway, Harrogate, TN  37752 and via webinar
Fees:  Free
CME: 2.0 hours of AOA Category 1-A and AMA PRA Category 1 credit anticipated

This interactive CME program is being offered either LIVE IN PERSON at the LMU-DCOM campus, Room 105 (click on "VENUE" tab for directions) or you may participate by LOGGING IN DIRECTLY FROM YOUR COMPUTER. After registering and completing the pre-test, you will be contacted in advance with directions on how to log in on the day of the program.
Light dinner will be provided for on-site attendees.
For information please contact Patricia Stubenberg 423-869-6819 or patricia.stubenberg@lmunet.edu 
Acknowledgement
Presented by the American Osteopathic Association (AOA) in partnership with the Collaborative for REMS Education (CO*RE), supported by an independent educational grant from the ER/LA Opioid Analgesics REMS Program Companies (RPC).
Target Audience
Health care providers involved in the management of pain.
Learning Objectives
Clinicians in attendance will have an opportunity to acquire the following information:
Describe appropriate patient assessment for treatment with ER/LA opioid analgesics, evaluating risks and potential benefits of ER/LA therapy as well as possible misuse.
Apply proper methods to initiate therapy, modify dose, and discontinue use of ER/LA opioid analgesics, applying best practices including accurate dosing and conversion techniques as well as appropriate discontinuation strategies.
Demonstrate accurate knowledge about how to manage ongoing therapy with ER/LA opioid analgesics and properly use evidence-based tools while assesing for adverse effects.
Employ methods to counsel patients and caregivers about the safe use of ER/LA opioid analgesics, including proper storage and disposal.
Review/assess general and product-specific drug information concerning ER/LA opioid analgesics and identifying potential adverse effects of ER/LA opioids.
Agenda for Wednesday December 5, 2018   5:30 p.m. - 7:30 p.m. coming soon
Lincoln Memorial University - DeBusk College of Osteopathic Medicine
6965 Cumberland Gap Parkway
Room DCOM 105 (First floor through visitor parking door)
United States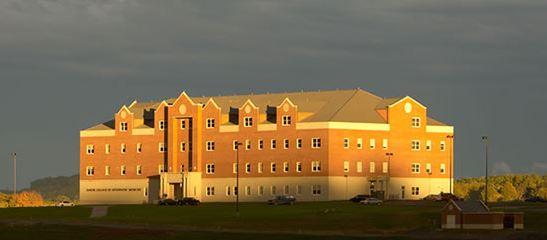 Required Hardware/software
To complete this activity, users will need:
A device with an Internet connection
One of the two latest versions of Google Chrome, Mozilla Firefox, or Safari (Internet Explorer is no longer supported)
Adobe Flash Player and/or an HTML5 capable browser for video or audio playback
Adobe Reader or other PDF reader software for certificate viewing/print