An Orientation to Best Practices in Clinical Teaching with High Yield Principles and Strategies for OMM/OMT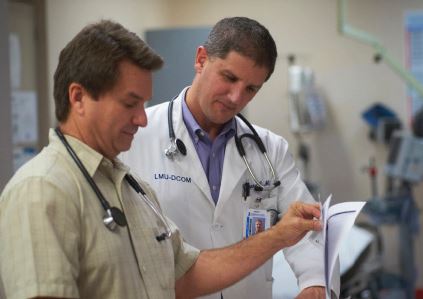 Program Goal
To enhance teaching skills and promote student learning in consideration of institutional expectations and practice time constraints. To provide information about osteopathic manipulative medicine/osteopathic manipulative treatment.
Faculty
Ava Stanczak, DO
Assistant Dean of Clinical Medicine & Professor of Pediatrics
Leah Cobb-Snodgrass, MD
Assistant Professor of Psychiatry, Chair of Behavioral Health, LMU-DCOM
Jeffrey LeBoeuf, MBA, CAE
Chief Graduate Medical Education/rotations Officer, LMU-DCOM
Target Audience
LMU-DCOM Adjunct Faculty (preceptors) at rotation sites.
Objectives
Upon completion of the educational activity, the participant will be able to:
Review best practices and efficient techniques in mentoring third and fourth year medical students.
Summarize basic osteopathic manipulative medicine philosophy, history, techniques and practices for clinical teaching.
Self-reflect on their own personal teaching style.
AOA credit anticipated.
For more information, please contact Nancy Myers at 423-865-6695
Mercy Hospital
7301 Rogers Ave
United States
Available Credit
1.00

AOA CME Credit

1.00

Attendance